Resources
This section contains articles and topics of interest to those meeting the challenge of improving performance in Manufacturing and Process Industries.
That includes guidance to site resources on the topics of Taming Technology, Ratcheting Up Performance, Delivering Better Projects Faster and Digital CI.
Details

Category: Resources
The tables below set out learning plans for project leaders and project team members. Contact us if you would like details of in house training or coaching support programmes in any of these areas. A guide to further project management resources can be found in our article on delivering better projects faster.
The first table covers training topics to develop capabilities to coordinate manufacturing projects from concept through to beneficial operation. That includes the development of both personal project management and project team capabilities. This is an important leadership role as typically more than 50% of project team members will not have formal project management training. Hence the title of Project Leader rather than the more traditional Project Manager.
Details

Category: Resources
Take a look at a sample of delegate learning goals to illustrate the practical issues dealt with by the course content.
Please click and download the PDF.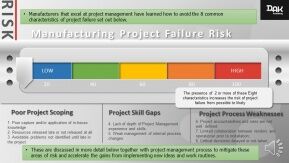 Details

Category: Resources
The content explains how to avoid common Manufacturing Project Management pitfalls and deliver superior results from manufacturing project teams.
This covers areas specifically excluded from project management methods such as Prince2 these are
concept development
knowledge collation
Value engineering processes.
Project plan quality assurance
Factors account for more than 50% of the recipe for success for manufacturing
Details

Category: Resources
Life Cycle Costing, combining capital and multi year operating costs into a holistic measure of cash flow, is well known but it is often seen as a complex, difficult to apply financial analysis tool. Yet in most cases, a simple LCC model, taking under an hour to complete, will be sufficient to widen the basis of decision making leading to improved performance of both current and future assets.
This article explains how Life Cycle Cost principles can be applied in a simple but practical way to guide decision making about how to:
Deliver the full potential of current/legacy assets;
Make informed decisions that reduce Life Cycle Costs even when individual asset cost data are not available;
Guide the development and implementation of working methods to deliver the full potential of assets or enhance value added from new assets prior to day one operation;
Begin conversations about the impact future challenges to encourage innovation, engagement and a proactive improvement culture.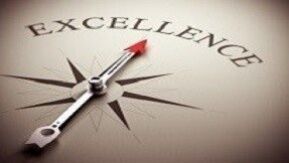 Details

Category: Resources
Delivering long-term performance improvement is a two part process beginning with…. Creating a sense of purpose
This article, written by Dennis McCarthy of DAK Consulting and Dr Nick Rich of the University of Wales, Swansea, is based on research into why some organisations are able to deliver year on year improvement whereas others, using the same Lean and TPM toolbox, have less success.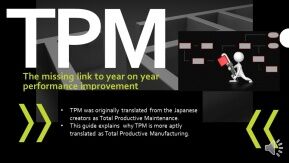 Details

Category: Resources
A plain English guide, setting out why TPM is so much more than operator maintenance. The TPM road map is characterised by practical workplace activities leading to increased operational reliability and year on year gains in performance. The practical nature of TPM increases shop floor problem ownership, develops skills and facilitates cross functional collaboration. It is a blueprint for organisational development and cultural change.
TPM was originally translated from the Japanese creators as Total Productive Maintenance. This guide also illustrates why TPM is more aptly translated as Total Productive Manufacturing.
Details

Category: Resources
Take a look at a sample of delegate learning goals to illustrate the practical issues dealt with by the course content. Please click and download the PDF.
Details

Category: Resources
Organisations with outstanding levels of performance achieve that over time through an internal network of improvement leaders. To deliver year on year performance gains, those in key improvement roles such as Team Leaders coach their teams to meet the overlapping performance challenges of::
Taming Technology
Raising Operational Performance
Delivering Business Growth and New Skills
Key skills for People Centric Leaders to master:
Setting improvement priorities
Defining improvement tactics and mobilising resources against a realistic and achievable timetable;
Train and coach improvement team members to progress along that improvement path with confidence
Enrol and engage those impacted with the change with the compelling need to adopt and refine the improved approach
Find out more about our courses to develop team leader improvement skills
Details

Category: Resources
The most powerful lever for workforce engagement are the conversations that leaders have with their direct reports and managers.
Those conversations are driven by the way in which performance indicators are used. Get this right and it will facilitate workforce engagement so what do leaders need to do to make this happen?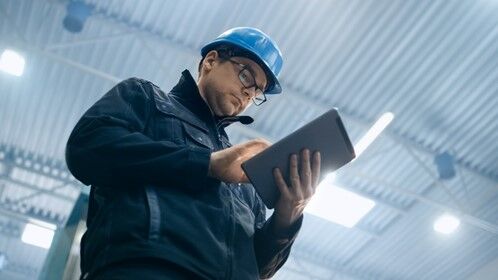 Details

Category: Resources
When Lean principles are applied to management processes, the outcome is management standard work. Find out how that can lead to increased engagement of front line teams with self-management and performance improvement.