Blog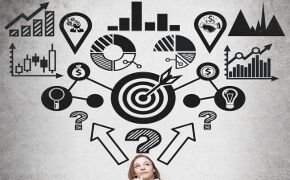 The articles below explain how to overcome common barriers to improvement and how industry leaders sustain the gains where others are not able to.
This is based on our work with well-known and award winning organisations. There is much to learn from them. If there are any topics you would like is to add, please get in touch.
For more detailed articles check out our DAK Academy website guide which contains links to videos, articles and downloads.
Details

Category: Blog
Around 500BC Heraclitus a Greek philosopher presented the assertion that life is in constant flux and that "the only constant is change".
Heraclitus was notorious for his use of riddles to get people to reflect on the meaning, gain insight and alter their perspective. In this case he wanted people to think about how to prepare for change so that they are ready for whatever the future holds.
This message is as relevant now as it was then. What we do today will not be good enough in the future so...prepare to adapt. Those that don't will experience the equivalent of a Manufacturing "whack a mole" game
Details

Category: Blog
In the last blog article we covered the idea that change is the only constant and how winning organisations adapt to change by adopting four principles.
Think of these principles as the first part of a code to a combination padlock. To spring the lock you need additional numbers. Those numbers depend on the nature of the change.
For example, consider the "combination padlock" factors needed for successful adoption of advanced technology based on World Economic Forum Research into the select group of leading manufacturers who are able to deploy advanced manufacturing at scale.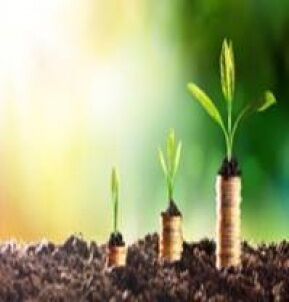 Details

Category: Blog
The barriers to higher levels of performance most frequently occur at the interface between functions. An effective Continuous Improvement programme will surface and resolve these barriers.
This often overlooked aspect, is an essential foundation for the creation of a proactive improvement culture to fuel the journey to industry leading performance.
The gains are significant because once this is in place, the synergy released improves the quality and pace of improvement across the organisation.
The leadership challenge is to make that happen but that involves aligning improvement priorities and workflows across the organisation.
Details

Category: Blog
Research into improvement journeys of successful organisations identifies that bottom up driven improvement programmes are 3 times more effective than those purely driven top down. The backbone of the more successful improvement activities, is an (often informal) improvement leader network.
At the heart of this improvement network process are Maintenance Planners, their role includes actions to:
Details

Category: Blog
Research shows that Initiatives in which employees contribute to development are more than 3 times as successful as those driven top down. Formally or informally, the backbone of these more successful improvement projects is a network of improvement leaders who work together to overcome the challenges faced by those less successful organisations.
In addition to those in formal leadership roles such as Senior/functional managers, First Line Managers/Team Leaders, the improvement leaders network includes planners, trainers, support functions and front line opinion shapers.
Details

Category: Blog
People want to feel that they are working for an organisation that knows what it is doing. One that has a purpose that they can relate to and become engaged with.
Naturally money is important but a characteristic of organisations that have low employee turnover is a drive to find answers that matter to lasting business success which encourages:
A deeper understanding of how to do better, sustain gains and build the capabilities that the business needs to succeed.
Engagement of peoples curiosity about what could be possible and alignment of personal and business led capability development priorities.
What employees want
Details

Category: Blog
Research into successful early adopters of advanced technology reveals that the biggest gains from advances in technology are due to the way the digitisation of information transforms traditionally functional workflows.
The improved quality of feedback from front line assets and true customer demand makes it possible to more closely integrate the workflows of sales, order processing, planning, engineering, material supply and operations and logistics.
That means that many of the rules of thumb used to deal with complex decisions are no longer the best option. That includes those used by planners to manage demand flows and those used by accountants for standard costing.
For example digitisation can...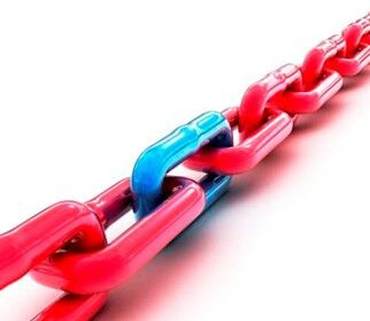 Details

Category: Blog
What does it take to deliver step up gains
It is very easy for organisations to get locked into a cycle of reacting to failures even when the reason for the failures is self evident. Even in successful organisations, it can be easy to spend time chasing issues that are never fully resolved.
To understand why this issue is so common, take a look at the 5 types of improvement solution. These relate to:
Details

Category: Blog
This is the second article setting out how to deliver step up gains. If you haven't read the first one click here.
The most frequent reason for problem solving inertia is a lack of clarity about who is accountable for the fix to solve process.
Organisations that overcome this inertia well, put responsibility for the solution closest to the problem. That is they develop their front line team ability to achieve stable operation and support activities to ratchet up performance. Progress is measured by the teamwork development steps set out below.
Details

Category: Blog
Our research into the improvement journeys of well known and award winning organisations highlights:
The value of using practical projects as a vehicle for improvement training. In addition to the gains delivered from the improvement activity, this accelerates the acceptance of best practice concepts into the real world environment.
The most effective improvement approach is team based as this supports the development of soft skill competencies such as leadership, collaboration and teamworking.
This approach is characterised by the creation of an aligned network of improvement leaders who support the improvement process as part of their normal routines. That includes: