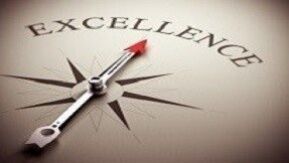 Details

Category: Resources
Organisations that successfully deliver lasting improvement, invest time in creating Centres of Excellence where all of the workforce become engaged with actions to eliminate waste and raise performance as part of the daily routine.
That is well illustrated by the words of this CI manager after their programme began to deliver outstanding performance.
"In the beginning of the improvement journey, one of our top Production Managers thought, that 90 % of the reasons for ineffective use of the machinery was due to short term technical problems. Today he recognises that time invested in developing people to prevent problems is the route to high performance."
The LeanTPM Roadmap
The LeanTPM road map, based on the practices of well respected and award winning organisations, simultaneously develops Leader and Front Line Team capabilities to deliver year on year performance gains.
At the heart of that winning approach is a Leadership commitment to
Deliver improvement pull by engaging the workforce with improvement as part of the daily routine,
Rather than top down driven initiative push by management edict.
The outcome is a work environment where people engage every day in removing waste and hidden losses by improving the effectiveness of working methods.
The strongest lever that leaders have to deliver that outcome are their conversations with their peers and direct reports. The creation of a formal improvement agenda uses that lever to align cross functional outlook, encourage shared learning and drive engagement with a common set of improvement goals.
These are the building blocks for improvement pull.
Setting the Improvement Agenda
The LeanTPM road map consists of inter linked improvement agendas which guide the journey towards industry leading performance.
Phase 1 Improving reliability and resilience
Breaking out of reactive
Scaling up production
Phase 2 Ratchet up performance
Reducing minor stops and defects
Delivering step out performance
Each phase involves a different blends of Lean and TPM tools to meet their unique challenges and lock in the gains. Benchmarks, based on successful improvement journeys, are used to identify current status, guide programme design and track progress to the next improvement milestone.
The Gains
Although their are financial gains throughout the journey, the biggest gains from the LeanTPM Roadmap are from its use as a vehicle to:
Develop high performance front line teams.
Release of management and specialist time from day to day operations.
Use of that time to focus on enhancing added value and advantage.
Planning the Plan
Plan the plan workshops provide management and project teams with a forum to raise awareness and align Leadership agenda and priorities.
Through that process, Improvement Leaders can develop a consistent message and become coaches to raise the level of engagement and capability of their direct reports.
LeanTPM Planning the Plan facilitated working sessions are:
The assessments from these sessions provide answers that matter about:
Strengths and weaknesses compared to respected and award winning organisations.
Potential improvement themes and priorities
Next steps for senior management, functional heads, front line leaders and their teams.
That provides Leaders with a powerful lever to:
Raise awareness, win hearts and minds and get buy in to those new ideas.
Improve insight into issue/opportunity causal factors and identify next steps.
Surface barriers (real and imagined) overcome problems, refine ideas and progress them further.
Guide the introduction of new working practices covering.

Leadership and direction setting.
Execution of routine activities and feedback to get better every day.
Goals and metrics to drive further improvement and sustain the gains.
Support for Next Steps
Following on from the planning the plan sessions, Centre of Excellence programmes simultaneously develop leadership team and front line team capabilities using practical projects to:
Engage front line improvement teams in systematic improvement cycles.
Guide the development of Team Leader coaching skills to establish a collective mindset of daily improvement, shared learning and mutual support.
The outcome is the creation of a proactive improvement culture and the release of management and specialist time to carry out higher value adding activities. Typical support programmes involve:
On site "hands on" workshop to apply principles to 2 to 3 mini pilot projects.
Pilot programme applications to widen understanding, surface gaps and capture lessons learned as policy guidelines
Roll out cascade to establish an internal improvement leader network that will raise standards develop skills and deliver lasting improvement.
These support plans link training courses and coaching plans to raise capabilities, provide real time feedback and guidance on how to resolve implementation issues.
Click on the links below for more details.
For more information or a call to discuss how we can support your LeanTPM Centre of Excellence programme use our contact form.