Blog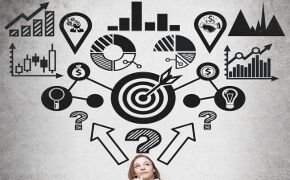 The articles below explain how to overcome common barriers to improvement and the highlight how industry leaders sustain the gains when others are not able to.
This is based on our work with well-known and award winning organisations. There is much to learn from them. If there are any topics you would like is to add, please get in touch.
Details

Category: Blog
Every business needs to develop the capability to deliver projects well to respond to changes in market conditions and advances in technology.
As almost all new ideas require testing to confirm proof of concept or to refine changes in work routines, project delivery is at the heart of any improvement process.
Unfortunately, studies show that only 1/3 of organisations achieve their planned level of return on investment so most managers and engineers have had experience of when things go wrong. The outcome is troublesome new assets that need significant attention during routine operation. Perhaps even of assets that take months before they can be used productively.
Research into the causes of project failures indicate a number of common oversights during the early project steps.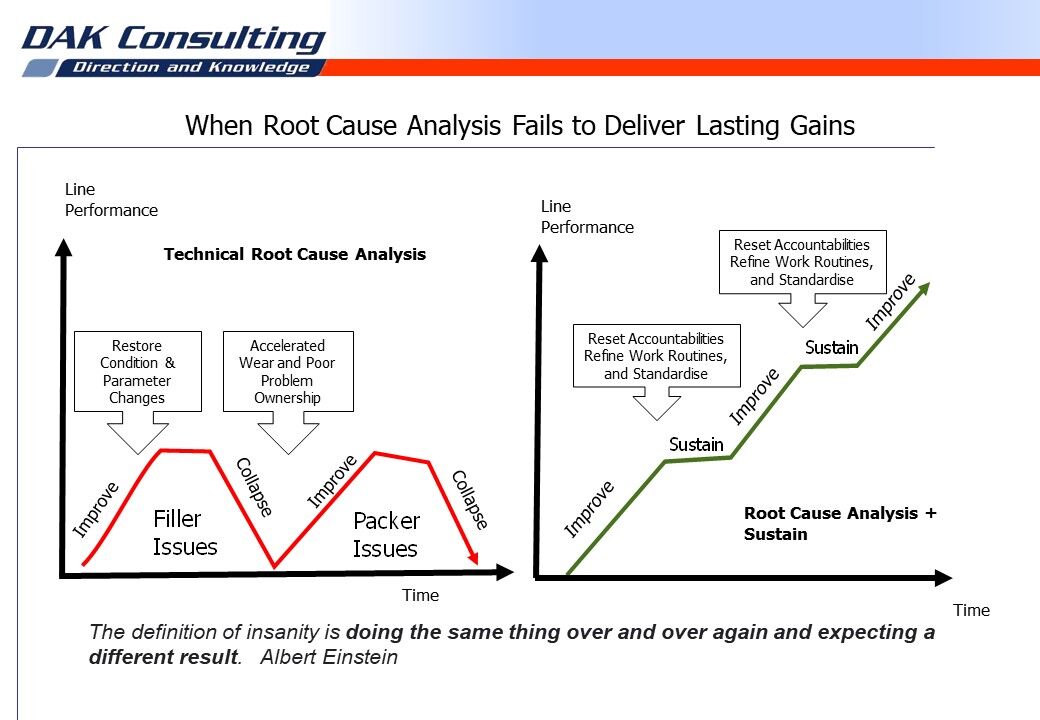 Details

Category: Blog
When your organisation is trapped in a cycle of fix and failure it can be difficult to break out of it. Even though the definition of insanity is doing the same thing over and over again and expecting a different result, when you are in the muck and bullets it is not easy to be objective about what to do next.
In our experience, the answer is as much to do with mindset as it is with tools and techniques. In particular, it is important to avoid a mindset that focusses on the top few issues of the day. Even though that may seem counter intuitive the search for "answers that matter" must consider how to deal with the most common causes of repetitive downtime. Research shows that:
Details

Category: Blog
In my youth in Liverpool I remember a football edition of the Liverpool Echo (known as the football pink) which had a competition called spot the ball. The winner of the competition was the one who guessed where the ball was.
Details

Category: Blog
Below are some notes to help you find your way around the DAK Academy website resource content. The headings are linked to more detailed resources which provide further links to videos, articles and downloads.
If you would like more information about any of the items shown, use the contact form or to book on a course use the course booking form.
Details

Category: Blog
Effectiveness is a measure of how well a process achieves its purpose, a measure of how often that process hits that "right first time" sweet spot. The gap between the Effectiveness achieved and 100% is a measure of the health of the process.
Although the most widely used measure of effectiveness is OEE (Overall Equipment Effectiveness), Effectiveness can be applied to improve any process including Maintenance Management.
So what?
Maintenance is most effective when engineers time is directed towards getting the most out of the asset. The table below contains the results from a food processing and packaging plant on their journey from over 80% of time spent on reactive maintenance to less than 10%.
Details

Category: Blog
Organisations that successfully embrace the improved connectivity of digital technology at scale see a step change in performance. Where many organisations fail is by adopting a mindset that characterises the future gains in terms of one off cost savings. This is a journey not a destination. A CI journey of matching pain points with relevant digital solutions, testing and adapting to establish the new ecosystem then using that new ecosystem to deliver and lock in the gains.
Details

Category: Blog
Organisations that achieve year on year improvement in OEE use it as a "Leading rather than Lagging" Indicator (see box 1).
That is they use OEE analysis to clarify future improvement potential and apply relevant Focussed Improvement tactics to systematically deliver that potential.
Details

Category: Blog
Some organizations don't pay enough attention to people development. To them, it looks like a detour, when it is actually a shortcut.
Details

Category: Blog
The wider use of online meetings during the lockdown shone a spotlight on the opportunities that embracing the digital world can deliver. Just as Zoom calls close the gap between the physical and digital to make collaboration easier, there are gains to be made by manufacturers who recognise the potential of digitised work routines.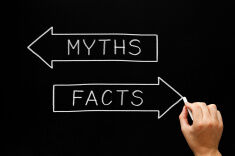 Details

Category: Blog
The Truth About Reliability Drivers
To break out of the reactive cycle, leaders need a clear understand of the drivers of Reliability. To illustrate why that is, this article sets out a series of Reliability hacks based on the experience of industry leader journeys to stable operation and beyond. Its an analysis which covers over 500 Line years of running time so despite the term "Hacks", these are legitimate steps that will improve Reliability levels. They also illustrate the importance of the leadership role in challenging behaviours which entrap many organisations in a cycle of reactive maintenance and lost output.
For a more structured approach to delivering high levels of reliability, consider booking an engineer or two on to our Next Maintenance Planning and Scheduling work control 3 day workshop. 21-23 September 2021. That will equip you with the tools you need to recognise gaps and plot a course towards industry leading levels of reliability.