Better Project Delivery
Find out about training courses that deal with the common problems of project delays and overspend and provide a road map to deliver flawless operation from day 1 for new operations, new assets and upgrades.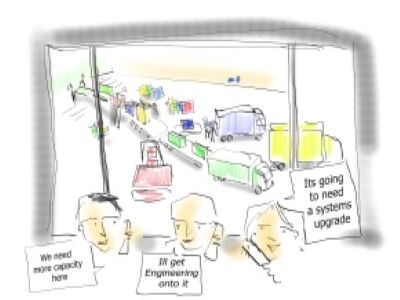 Details

Parent Category: Courses
Category: Better Project Delivery
Dates:

7th to 9th December 2021

Location:

Coventry

Cost:

£1150.00 + VAT - 2nd delegate half price
Successful delivery of Manufacturing Projects depends as much on engaging stakeholders with new thinking and knowledge capture as it does on classic project management tools.
This course covers how to do that to produce winning specifications and the realistic and achieveable plans to deliver them.
Learn how to avoid common manufacturing project pitfalls, deliver better value and achieve higher return on investment. Be able to develop a robust project management skill set.
Details

Parent Category: Courses
Category: Better Project Delivery
Dates:

To suit company timetable

Location:

On line, In company Course

Cost:

£1000 plus VAT
This 1 day "in company" online course is designed to provide a project sponsors, project managers and project teams with an overview of Early Equipment Management (EEM) principles and techniques and how to apply them.
EEM was developed by leading organisations based on the lessons learned from projects that failed to achieve their planned level of project return on investment due to unexpected but avoidable problems.
The course is designed to provide delegates with a "how to" guide to avoid the common project pitfalls that drive down operational life cycle costs and deliver additional project value. This includes the use of case studies, discussion break out groups and diagnostic frameworks to highlight where EEM can enhance current project delivery processes.