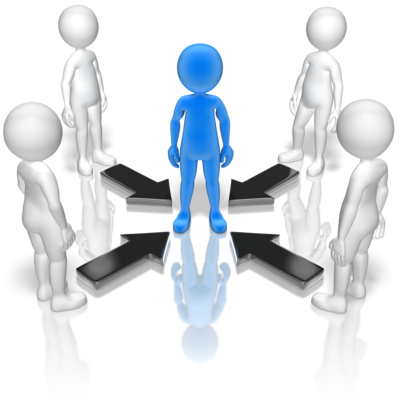 Details

Category: Blog
Over 69% of manufacturers feel that their Performance Management process is not fit for purpose. Set out in this article are the building blocks used by the 31% who have successful Performance Management processes.
Pick a critical business area and assess how well your Performance Management process achieves the following criteria.
Year on year progress: No matter how good you are today, striving to do better is an essential part of being competitive. There is always a next step on the improvement ladder.
Effectiveness glide path: Improving Effectiveness raises operational resilience. That releases management and specialist time from routine activities to deal proactively with the introduction of new products, services or technology to adapt to changing market expectations.
Engagement: Front line personnel experience first hand the unplanned events and problem areas that impact on effectiveness. Investing time to engage them with removing these causes typically achieves an ROI of 15-25%.
Driving focussed improvement progress: Small group activity (Improvement teams of 5-7) as part of the weekly routine is the vehicle for delivering the insight and learning that underpins year on year improvement in effectiveness.
Organisations that do this well recognise that more than 80% of the causes of recurring problems can be eliminated through feedback from front line personnel leading to enhancements in work routines and standards.
The level of Front Line problem ownership is therefore a useful measure of the Performance Management maturity. Something that leads to increasing front line involvement with local area routine management tasks.
To achieve that they need will need time, support and guidance from their team leaders as part of the day to day routine.
Common barriers to that are gaps in accountabilities and weaknesses in skill development processes. Two areas where it is difficult to set standards, identify gaps and measure progress.
For example, a common gap in skill development processes is to assume that training at a task level, will eventually lead to skill development but without practice and reinforcement old habits return and results are not sustained.
Successful organisations achieve this using a structured leadership process to reinforce change, stabilise new habits and coach teams to progress towards their full potential. (See graphic).
The Leadership process also surfaces gaps in accountabilities and knowledge so that they can be resolved
Measuring Performance Management Maturity
In summary, Performance Management works best when it drives user engagement with improvement. The table below provides both a Leadership coaching road map to drive engagement and a measure of the effectiveness of the Performance Management process.
Level - Key Competencies
1A. Basic information recording and communication, routine problem definition/frequency and initial cleaning of workplace/equipment, formalisation of critical procedures
1B. Standardisation of basic operational and maintenance practices cross shifts
2A. Simplify/refine practices to reduce human error/unplanned intervention and release resource/energy for improvement activities
2B. Deliver zero breakdowns and stable operation.
3A. Build the operations technical capability and reorganise to delegate routine activities to them. Build engineering team to focus on optimisation/stretch targets
3B. Bed in new ways of working and Identify how to deliver optimum running, improved quality consistency and reduced variability
4A. Deliver and maintain optimum conditions
4B. Define and strive for next generation of zero targets (e.g. defects, inventory)
Unless a front line team learns how to develop these collective competencies, they will be dependent on "Management" to deliver improvement. Or to put it another way Performance Management works best when it is used to drive up capability.
" give a hungry man a fish and you feed him for a day, teach him to fish and you feed him for life."