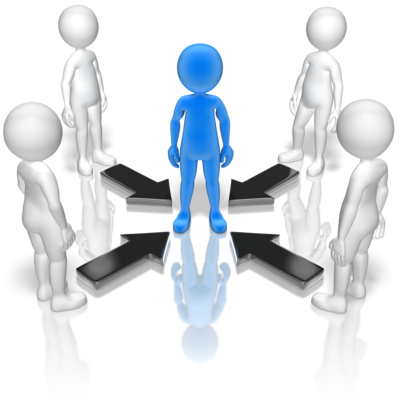 Details

Category: Blog
Total Productive Manufacturing (TPM) has a proven success record in transforming the front line reality through its goal of
"Year on year improvement in effectiveness by engaging those who impact on it in small group activity".
This one sentence incorporates four interlinked TPM concepts:
Year on year improvement: No matter how good you are today, striving to do better is an essential part of being competitive. There is always a next step on the improvement ladder.
Improving effectiveness: Improving Effectiveness raises operational resilience. That releases time to multiply the gains from the inevitable changes customer expectations and the introduction of new products, services or technology,
Engaging those who impact on it: Front line personnel experience first hand the unplanned events and problem areas that impact on effectiveness. Investing time to engage them with removing these causes typically achieves an ROI of 15-25%.
Small group activity: Small group activity (Improvement teams of 5-7) as part of the weekly routine is the core process by which TPM delivers year on year improvement in effectiveness.
The importance of the Team Leader role in in delivering this goal is due to the fact that:
More than 80% of the causes of recurring problems can be eliminated by changes to front line work routines and standards.
Cross functional front line teams are in the best position to surface and resolve these causes.
These teams need will need time, support and guidance from their team leaders as part of the day to day routine (see graphic below).
Front line problem ownership leads to the development of team self-management capability and the opportunity for them to take on more of day to day local area management.
A common mistake is to assume that by telling the team what is expected and providing training to help the team to visualise what is needed that they will eventually achieve mastery leading to the desired state. In some cases this will be successful but often this is insufficient to change behaviours. Old habits return after a while and results are not sustained.
Successful change processes recognise the need for a more structured leadership process to reinforce change, stabilise new habits and coach teams to progress towards their full potential. In most cases Team Leaders also need support to develop into their new role. One which involves extending their planning horizons from short to medium and longer term issues. Issues which are typically the domain of support functions and senior managers. As such the TPM core team process provides a learning landscape for all three organisational levels.
Measuring TPM Core Team Engagement
During the early stages of a TPM pilot or roll out activity, cross functional teams of 5 to 7 will undertake specific tasks to progress to identify and deal with the causes of accelerated wear. Completion of these tasks involves restoring basic conditions, setting standards and developing work routines that incorporate asset care. Team leaders will know that their teams are engaged with their tasks when the team demonstrate the capabilities shown in the table below.
Level - Key Competencies
1A. Basic information recording and communication, routine problem definition/frequency and initial cleaning of workplace/equipment, formalisation of critical procedures
1B. Standardisation of basic operational and maintenance practices cross shifts
2A. Simplify/refine practices to reduce human error/unplanned intervention and release resource/energy for improvement activities
2B. Deliver zero breakdowns and stable operation.
3A. Build the operations technical capability and reorganise to delegate routine activities to them. Build engineering team to focus on optimisation/stretch targets
3B. Bed in new ways of working and Identify how to deliver optimum running, improved quality consistency and reduced variability
4A. Deliver and maintain optimum conditions
4B. Define and strive for next generation of zero targets (e.g. defects, inventory)
Some may consider these tasks to be part of the Team Leader role but as in the adage,
" give a hungry man a fish and you feed him for a day, teach him to fish and you feed him for life."
Unless a front line team needs learns how to develop these competencies, they will be dependent on the Team Leader to deliver improvement.
To guide this development, TPM provides a series of stepped audits to assess current improvement team capabilities and coach them to the next level.
As can be seen in the graphic, the first 2 levels are used to establish teamwork basics, the second two levels to begin progress towards high performance teamwork.