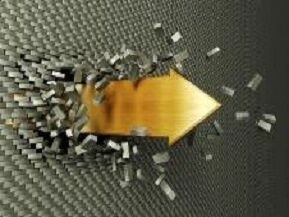 Details

Category: Newsletters
A characteristic of respected and award winning organisations is a clear outline vision of what the future business will look like and an annual review to reflect on progress towards that. That way they are able to lock in lessons learned, understand barriers to progress and refocus performance drivers to remove those barriers. The diagnostic framework set out in this newsletter was developed as part of our work with such companies to provide an agenda for discussion for improvement leaders across the organisation. Use it to engage all levels with discussions to capture the current reality, collate ideas and develop action plans to Ratchet up Performance. This covers the 4 performance management processes that contribute industry leading performance. They are:
Setting direction,
Building capability,
Performance management
Execution.
Click on the articles below for more information on each process and how to benchmark your organisation against these industry leading performers
SETTING DIRECTION
If your improvement process could release an hour of shop floor labour what would you do with it? How would that gain be converted into bottom line benefits?
For example, one organisation in the survey delivered the following increase in performance:
8% productivity gains worth £3.4m per annum due to improved reliability, lower absenteeism and less staff turnover.
5% less material usage worth £4.0m due to improved process capability, reduced scrap and defect/rework reduction.
20% less power usage
Increased capacity of 15% worth an additional £2m net profit.
The bottom line benefit almost double net profit levels.
In this organisation, although there were technical improvements, around 90% of the gains were delivered through low cost or no cost changes in ways of working.
This included
changing the sequencing of tasks to reduce set up times,
standardising practices to reduce human error and skill development time
improving work place organisation.
These gains involved an investment of around 5% of front line team time in improvement activities. Headcount did not increase, the investment in time saved the time to make further improvements.
To deliver the return on investment, first line managers were coached to coach.
Performance management processes were enhanced to incorporate progress of improvement actions and skill development.