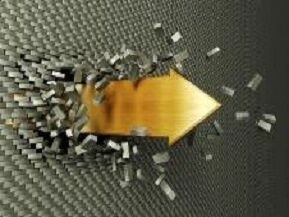 Details

Category: Support Plans
Unfortunately, it is all too easy to become entrenched in meeting the short term challenges of business as usual and get trapped into finding quick fixes to deal with today's problem.
In contrast, a characteristic of respected and award winning organisations is a drive to find answers that matter to lasting business success. The outcome is an organisation with a deeper understanding of how to do better, sustain gains and build the capabilities that the business needs to succeed.
LeanTPM principles and techniques were developed to guide organisations who want to replicate that success and to maintain the progress of those who are already achieving industry leading performance improvement.
Our experience of working with industry leaders has been used to create a simple but effective diagnostic framework to benchmark your current status and explain how to accelerate progress on your improvement journey.
The output report from your assessment includes a suggested Workplace Learning agenda covering 4 areas. These are:
Setting direction,
Building capability,
Performance management
Execution.
Click on the articles below for more information on each process and how to benchmark your organisation against these industry leading performers
SETTING DIRECTION
If your improvement process could release an hour of shop floor labour what would you do with it? How would that gain be converted into bottom line benefits?
For example, one organisation in the survey delivered the following increase in performance:
8% productivity gains worth £3.4m per annum due to improved reliability, lower absenteeism and less staff turnover.
5% less material usage worth £4.0m due to improved process capability, reduced scrap and defect/rework reduction.
20% less power usage
Increased capacity of 15% worth an additional £2m net profit.
The bottom line benefit almost double net profit levels.
In this organisation, although there were technical improvements, around 90% of the gains were delivered through low cost or no cost changes in ways of working.
This included
changing the sequencing of tasks to reduce set up times,
standardising practices to reduce human error and skill development time
improving work place organisation.
These gains involved an investment of around 5% of front line team time in improvement activities. Headcount did not increase, the investment in time saved the time to make further improvements.
To deliver the return on investment, first line managers were coached to coach.
Performance management processes were enhanced to incorporate progress of improvement actions and skill development.